Homepage
The Hologram Showcase
Storytelling using Augmented Reality
The HYPEBOX® is a transparent display solution which enables the user to see real products and at the same time interact with digital content on the touchscreen.
Engage With Your Audience 01
Create new ways to interact and connect with your customer thanks to the HYPEBOX®. Your audience explores your products & services in an interactive way.
Made For Retail Stores 02
The modern way of product presentation
Easy to use by your staff on a daily basis
Eco-friendly! Low operating costs & low energy consumption
Theft-proof - the products are locked inside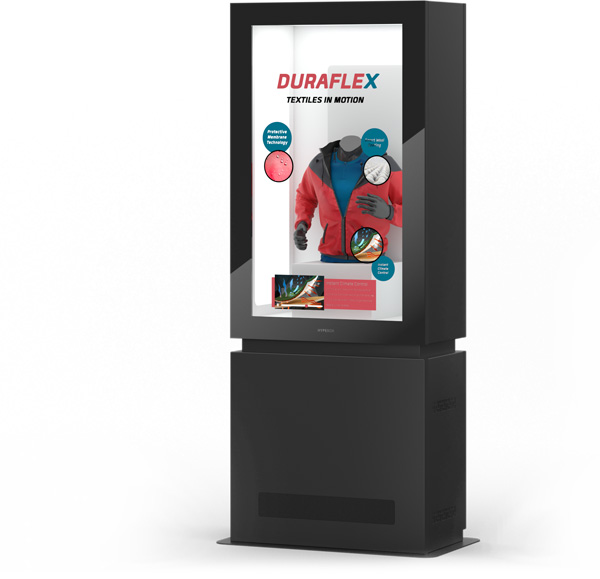 Increase Sales & Awareness 03
Give your customers the right tool to learn all the benefits of your product and ease their way to the shop counter!
All Products At A Glance
Choose a suitable model for your type of installation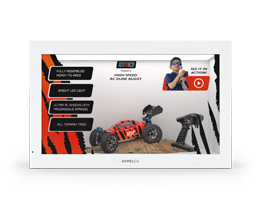 21.5" / 32" / 43" / 49" / 55" / 86"
Portable & Light-Weight

Sizes from Small to Extra-Large

Placed on a shelf or table

In Stores, Events and Museums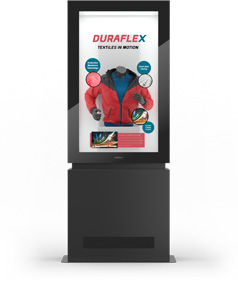 49"
Self-Supported Display Stele

Minimalistic & Lockable Housing

Extra room for PC & Loudspeakers

Full-glass touchscreen front

In Stores, Trade Shows, Showrooms, Malls and Museums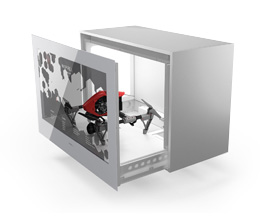 43"
Front-opening mechanism

For permanent wall integration

Easily change products from the front

Full-glass touchscreen front

In Stores, Showrooms and Museums
Top 8 Advantages
When Advertising Goes To The Next Level
Are you ready to Get Noticed?
Stop blending in the crowd and start leaving your mark in your customers minds.
Certifications & Awards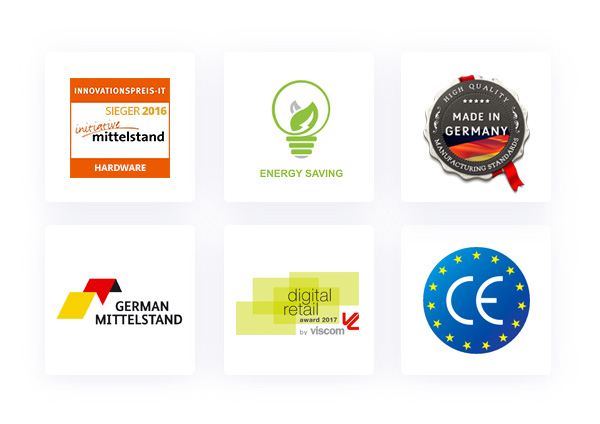 Our Software Partners